April 26, 2019
Medical Commission of Nepal Olympic Committee held the South Asia Regional Anti-Doping Organization (SA RADO) board meeting on 25
th
April 2019 and SA RADO Technical Workshop on preparation of TDP and RA, CCQ & Corrective Action Reports on 26
th
April, 2019 in Annapurna Hotel, Kathmandu.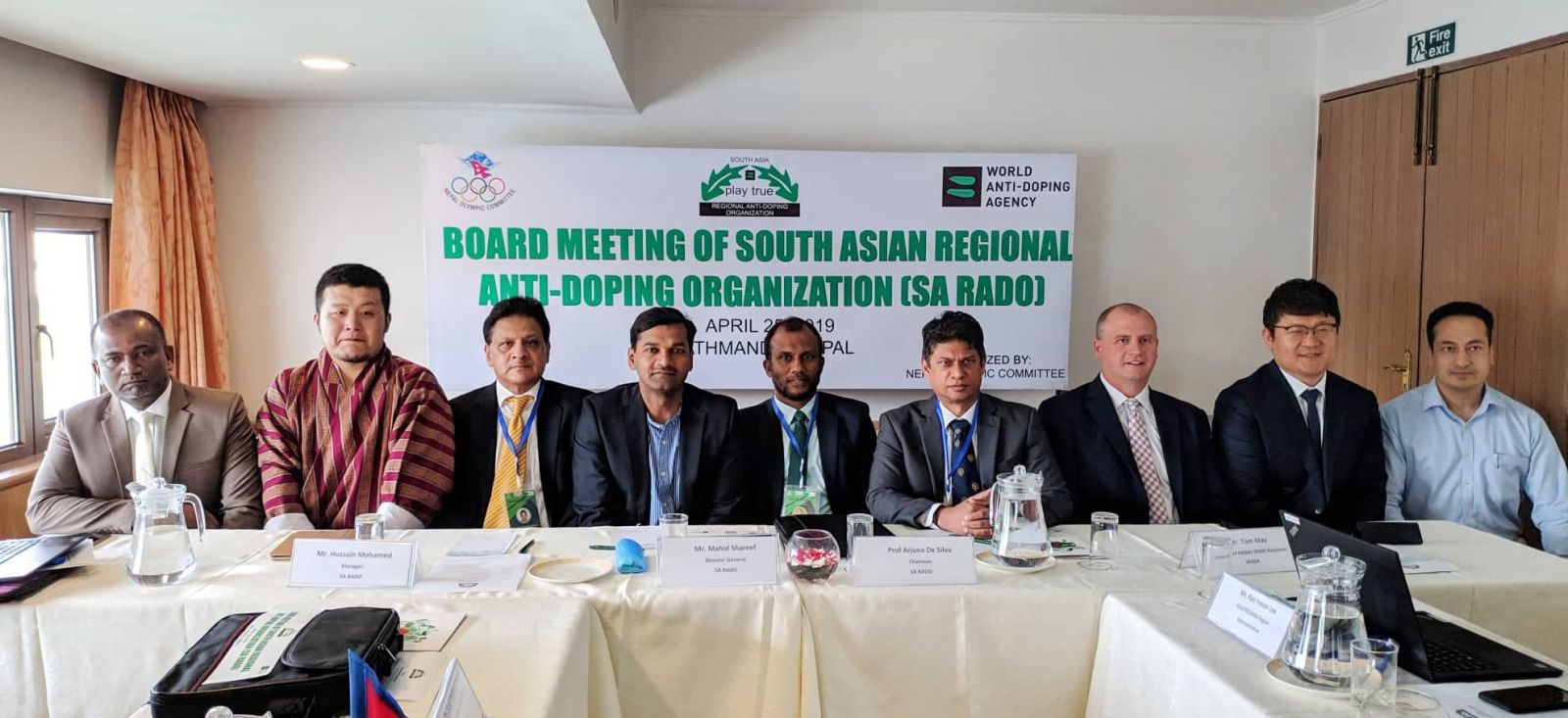 In both programs Director of NADA/RADO Relations, WADA Mr. Tom May, Representative of Asia/OCEANIA Region Mr. Kyu Hwan Lee, Manager of SA RADO Mr. Hussain Mohamed, Director General of SA RADO Mr. Mahid Shareef, Chairman of SA RADO Prof. Arjuna De Silva, Member of SA RADO from Bangladesh Mr. Mohammed Shfiqur Rahman, Member of SA RADO from Bhutan Mr. Sonam Tshewang, Member of SA RADO from Nepal Dr. Saroj Krishna Shrestha and Representative from Nepal Mr. Nabees Man Singh Pradhan participated.
President of NOC/ Member of Parliament Honorable Jeevan Ram Shrestha was the Chief Guest in the opening of the SA RADO Technical Workshop. In the event President Shrestha said that a fair sport is the right of all athletes and Anti-Doping helps in fair sports where any illegal advantages are not given in any sports. In this event Secretary of Youth and Sports Ministry Mr. Krishna Prasad Devkota and Vice Chairman of National Sports Council Mr. Pitamber Timsina were present.