Asian Games Art Festival
April 28, 2022, Tuesday
Nepal Olympic Committee organized an art event for the young students about sports in order to educate them on the ongoing sports in Nepal. 62 students participated in the art festival today held in Olympic Building, Satdobato, Lalitpur. The art festival was organized to promote the Asian Games in Hangzhou, China. Students from 17 schools participated in the festival. There will be an exhibition in Olympic Building on Tuesday, May 3rd where all the artwork will be on display.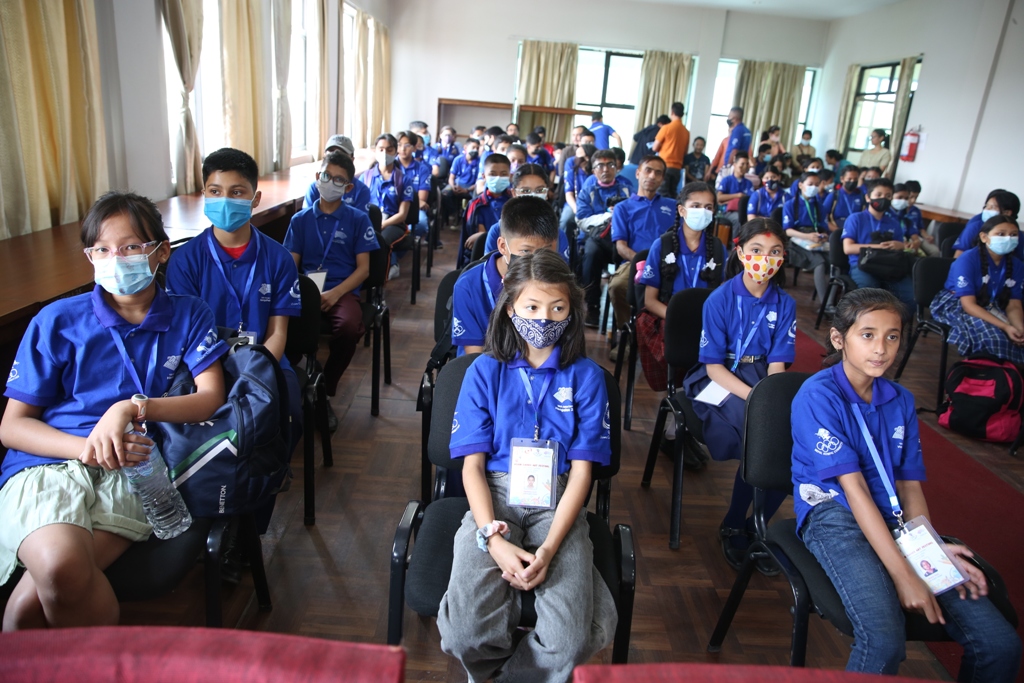 The Best artworks of 5 for boys and 5 for girls will be selected from this festival and among those 10 artworks, 2 from each country will be selected for the Asian Games art exhibition at the 19th Asian Games, Hanzhou, China.
President of NOC Honorable Jeevan Ram Shrestha inaugurated the program by drawing a pen and an Olympic logo and said that education and sports should go hand in hand.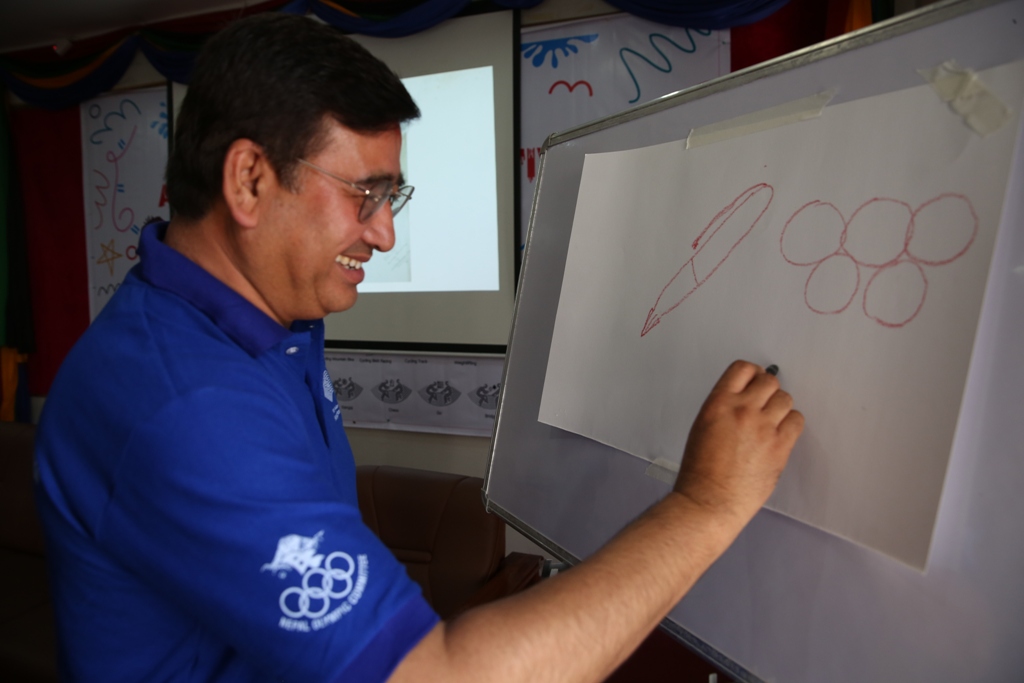 Mr. Monday Kaji Shrestha of Karate and Ms. Muna Basukala of Table Tennis also presented their artwork in the opening ceremony of the program and shared their experiences in sports with the participating students.
Mr. Chaturananda Rajbaidya, Vice President and Executive Director of the NOC, said that he was happy to provide information about Nepali sports to the new generation through painting.