March 2, Wednesday
President Jeevan Ram Shrestha, Deputy Secretary General Rajiv Shrestha and Board Member Nilendra Raj Shrestha represented Nepal Olympic Committee as they bade farewell to Ms. Narayan Devi Singh. Ms. Devi is going to be participating in a half marathon "Rock and Roll Washington DC", being held on Washington DC, USA in March 12. She falls in 40 -44 years category for this event.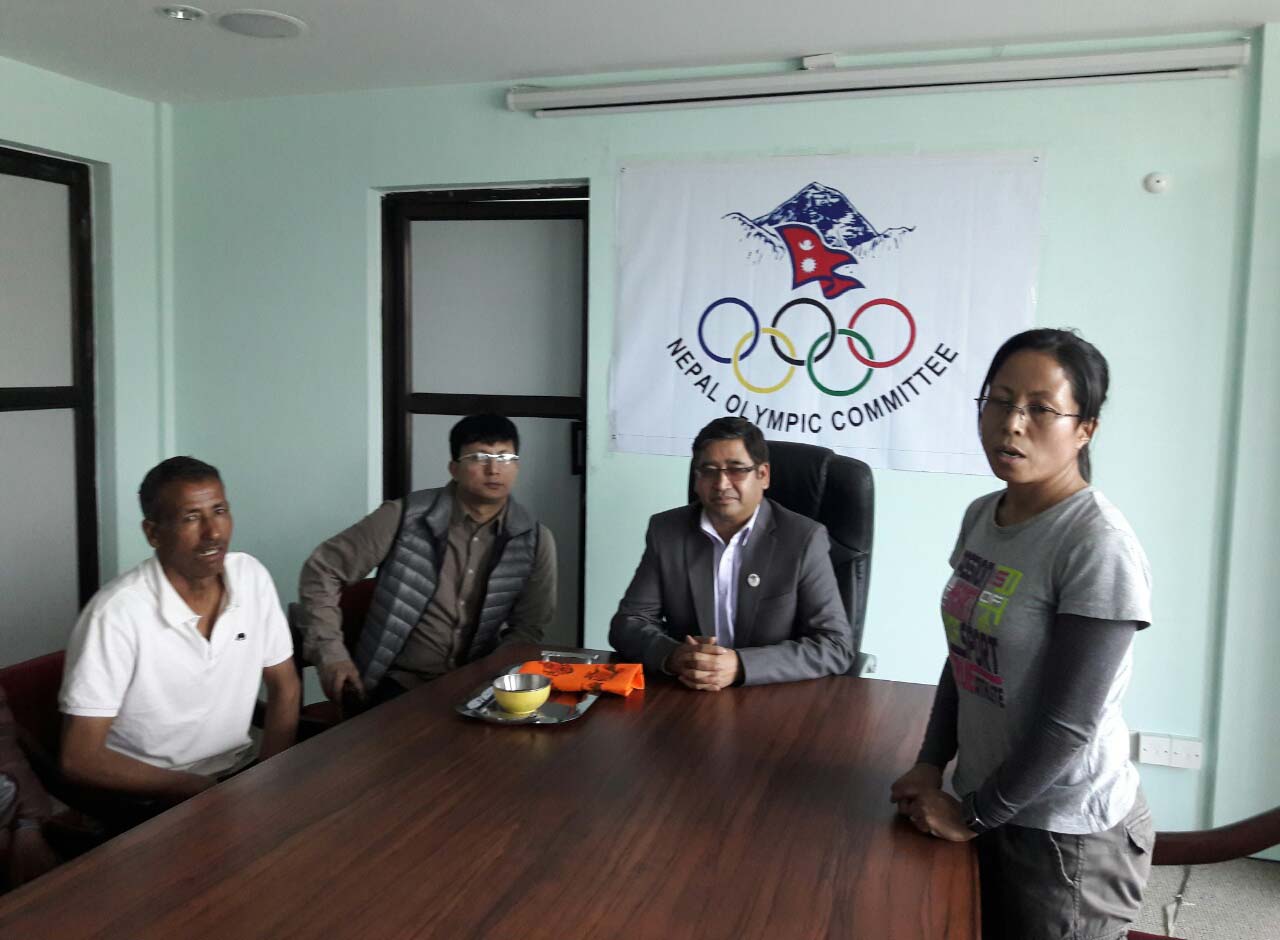 Ms. Singh mentioned that she had participated in many international events in Chicago, London,
Austra
lia, Bangkok and Toronto before as well. She claims that she is one of the first lady who represented Nepal in Marathon. Her best time till now in half marathon is 1hr and 29 min which she accomplished in Australia where she finished 2nd. She has been participating in these events on her own initiative which makes her accomplishments more commendable.
President Shrestha congratulated her on her accomplishments and encouraged her to keep participating on events like these. He also thanked her for making the country proud and internationaly recognized through sports.