One Silver Medal for Karate and One bronze for Kabaddi on the 19th Asian Games, Hangzhou, China
October 13, 2023
The 19th Asian Games in Hangzhou, China, have concluded with Nepal making its mark on the international sporting stage. Nepal participated in an impressive 29 sports with a total of 253 athletes, and they left their mark with remarkable achievements.
In the Karate +68kg weight category, Ms. Arika Gurung demonstrated exceptional skill and determination, earning herself a well-deserved silver medal.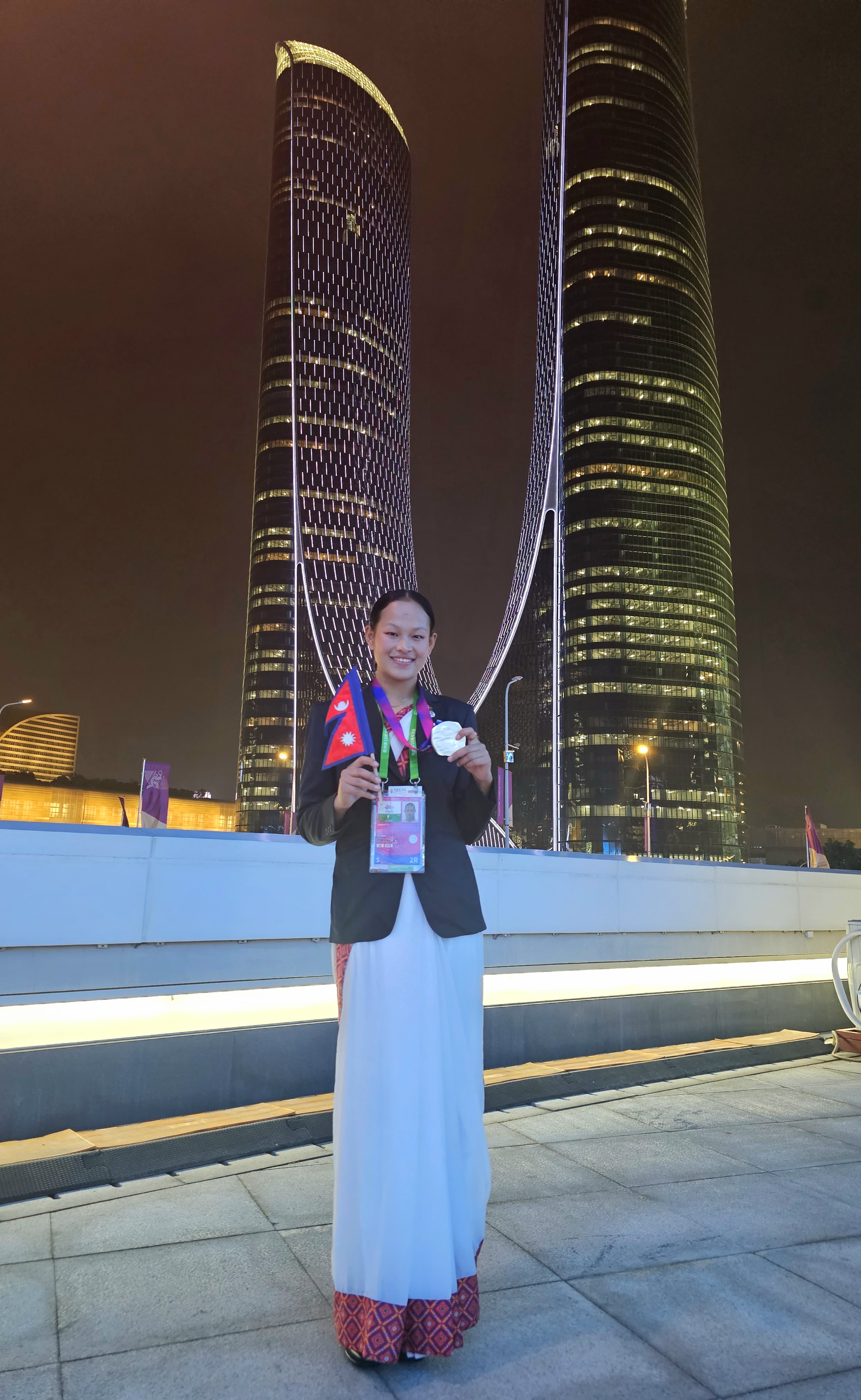 Furthermore, the women's Kabaddi team from Nepal displayed outstanding teamwork and sportsmanship, bringing honor to their country. The team members, including Manmati Bist, Nitu Gurung, Sunita Thapa, Isha Rai, Jayanti Badu, Menuka Kumari Rajbanshi, Anuja Kulung Rai, Rabina Chaudhary, Arpana Chaudhary, Ganga Ghimire, Kalawati Pant, and Srijana Kumari Tharu, showcased their dedication and skill throughout the competition.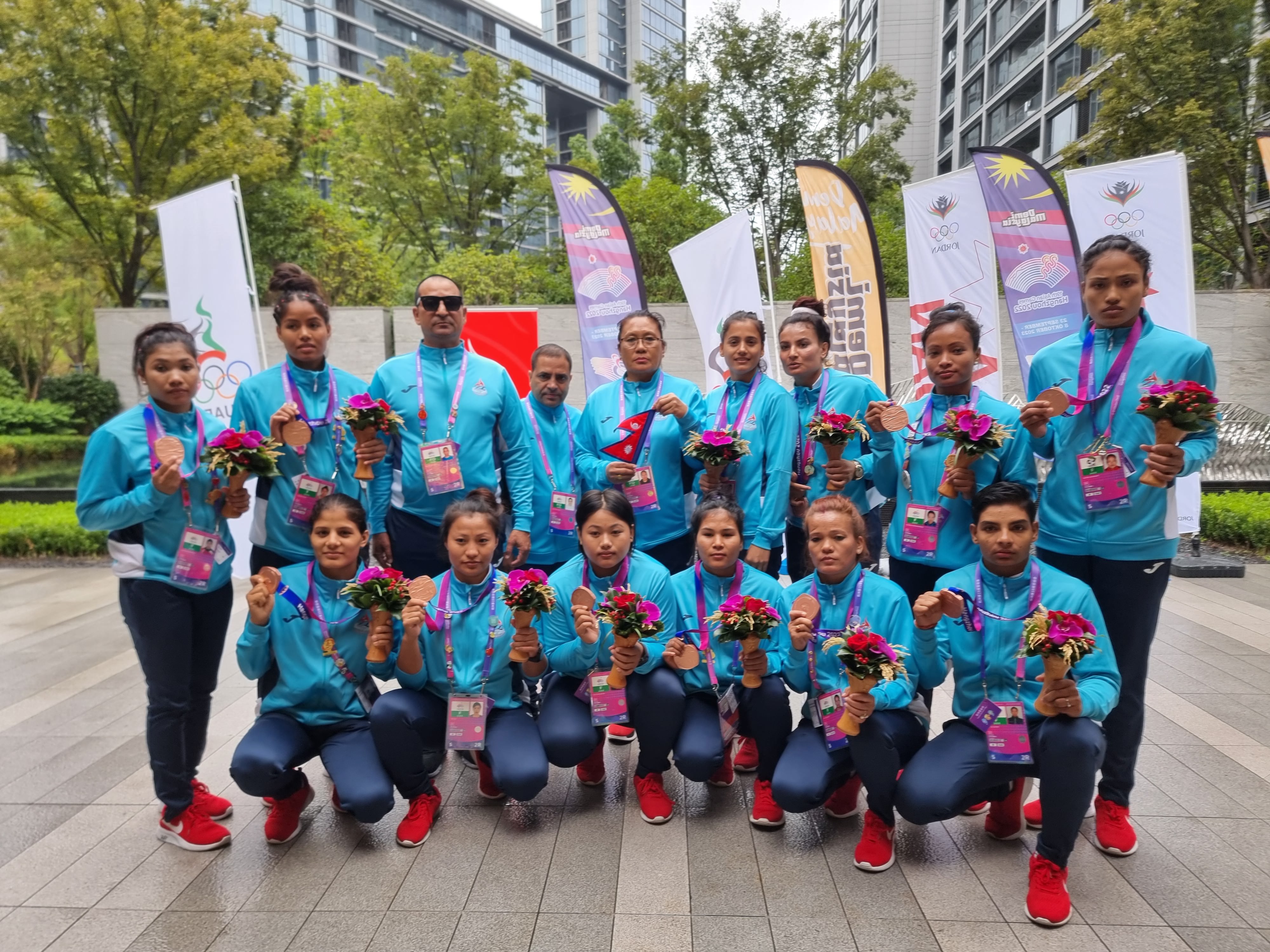 The host country, China, dominated the 19th Asian Games, clinching an impressive 201 gold medals, further solidifying its reputation as a sporting powerhouse. The next iteration of Asian Games will be held in Japan in 2026.
The 19th Asian Games served as a platform for Nepal to exhibit its athletic prowess and unity on the international stage. As the Games come to a close, the nation is celebrating these remarkable achievements, which are a testament to the hard work and dedication of the Nepali athletes.
Nepal is looking forward to continuing its successful journey in the world of sports, and the achievements at the 19th Asian Games have set a high standard for future competitions.